The Bad Habit Allstar Crew
---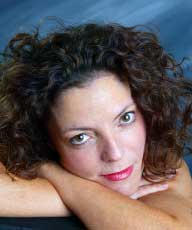 Roberta Lewis is a Brooklyn gal. Her formal vocal training includes Eudora Shepard as her first vocal coach and she has studied with Lynn Starling in New York as well as Julie Paxton locally. She has a long history of doing music in the Roaring Fork Valley and is already well known to locals. As a member of the Sirens, Roberta has been performing music in Colorado for over 17 years. She has appeared with John Denver, Tuck and Patti and Dr. John. She has recorded professionally for commercial work and sung back up vocals for several national recording artists. Roberta has a varied repertoire, performing jazz, rock, blues and country music. Her superb mastery of styles and broad vocal range make her voice difficult to describe and impossible to forget. She's a consummate professional whose love for her art shows in every performance. Roberta is truly the jewel in the crown of The Bad Habit Allstars.
---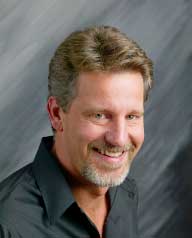 Michael Smith is originally a child of the surf from Oak Island, NC, with some formative years also spent in New Hampshire, Manhattan and The Bronx. He currently resides in Carbondale, CO, with a harem of uninspired animals. His guitar playing began at the age of eight, when he picked up an older sibling's instrument and picked through the opening theme song to Secret Agent Man. Buoyed by this accomplishment, Michael continued to play and study guitar through high school, taking popular rock songs from that era (Led Zeppelin's Rain Song, and Yes' Mood For A Day) and rearranging them into classical pieces for guitar. After two years as a music major at Brevard College, Michael moved on to playing with several bands on the East Coast, including the Randolph Williams Quartet and the Blind Dog Blues Band. Don't let his clean cut good looks throw you--he can play down and dirty, gut-wrenching blues that will sear your soul as well as jazz as cool as a mountain breeze and hot as the hinges on the gates of Hell. He cites his discovery of the flat 5 as life changing, and has found his musical niche with The Bad Habit Allstars.
---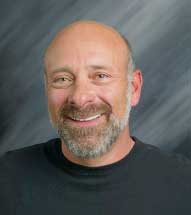 Tony Colucci, a Chicago native, has 35 years experience as a percussionist. While in Chicago, he studied with the great Roy Knapp and performed with many local artists both live and in the studio. Tony is equally at home playing jazz, rock, blues, country, Latin, or Brazilian jazz. Since moving to Colorado in September 2002, he has been kept busy working with Howard Berkman, Deborah Lasser, Big Daddy Lee, Devon Meyers and Walt Smith. Being firmly committed to continuing his musical education, Tony has studied with Mike Waldrop at Mesa State College and is constantly exploring new techniques and rhythms, which he employs in his role as the "Godfather of Tight" with The Bad Habit Allstars.
---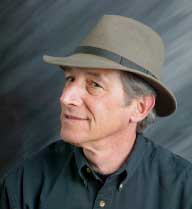 Neal Pollack, originally from Brooklyn, moved to Chicago at the age of 2 due to his early and abiding love of the blues. Being one of the first Baby Boomers, he grew up listening to his parents' Swing Era 78s and developed an appreciation of jazz. In 1961, a chance meeting with legendary guitarist/composer Howard Berkman set him on the road to playing music. "At that time I thought the 5-string banjo was pretty cool and Howard was gracious enough to teach me the rudiments. I went from there to guitar and ultimately, my instrument of choice—the bass."

In 1963, he heard Astrud Gilberto sing The Girl From Ipanema and thus began his lifelong love of the samba/bossa nova genre. In 1964, concurrent with the English Invasion, Howard, Neal, Gene Lubin, Mark Feldman, and John Hulburt founded the original bad boy punk rock band, "The Knaves", in Chicago. They recorded their cult classic, Leave Me Alone (just recently released with nine other cuts on 10" vinyl by Sundazed Records) at the old Chess Studios at 2120 S. Michigan Ave. ...more
---